I was given the opportunity to review the
Simple Wishes hands free pumping bra
and it is very handy! I'd say defiantly one of the best hands free bras out there.
The quality of this bra doesn't even compare to other hands free bras that I have come across!
The best thing about the bra is that it is completely customizable. It only comes is 2 sizes (xs/s/m and l/xl/xxl). The bra comes with a zip-in extender for the front and the back has Velcro at both ends so you can tighten or loosen it as needed for the perfect fit! This is great because it can adjust with you as your size may change during the postpartum period. This bra actually fits up to size 48 J.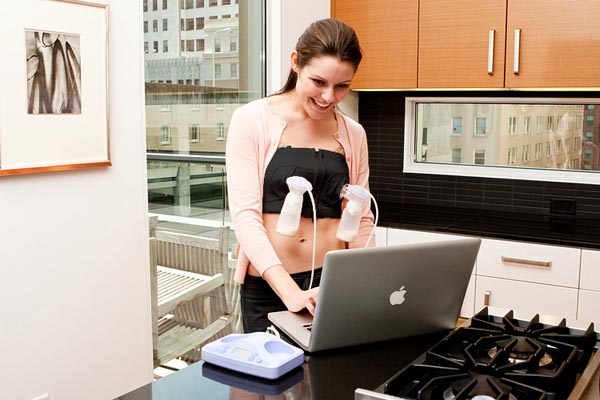 Pumping can be very time consuming so having a hands free pumping bra can be exactly what busy moms need! It allows you to pump totally hands free which allows moms to multitask or just relax since you don't constantly have to hold the breast pump in place.
The bra is made of 83% cotton 17% spandex blend and is made of very high quality material. It is super soft, snug and very comfortable! It can easily be worn by itself or over a nursing bra. The
Simple Wishes hands free pumping bra
comes with optional straps that can be worn many different ways or can be worn with out the straps. This bra also keeps the breast covered while pumping for added privacy.
I highly recommend this bra to anyone that plans on spending any time pumping!
Head over to "LIKE" Simple Wishes on
Facebook
I received no compensation for my review other than a free sample
of the product. All opinions expressed are my own!